love makes time pass; time makes love pass
Sunday, 30 November 2008



woke up early to sms miloo before he left for obs, must take care of yourself and have fun ok, don't need to worry about me (:




didn't want to say the day away like almost every other days, so i shall do homework today again (: math homework, it's been a long time since i seriously did some work manxzxs, i miss being nerdish (: and to study study study, ( i want my new specs (: )




and more people wished me happy bithday again, brandonsze, aihui and engtheng.




i want to learn scrapbooking (:

let's go dhobee-gourd to get materials (:





Lots of ♥, Cheryl




open up my eyes to the things unseen.


HELLO (: thanks for all the birthday wishes from nicee people,

( hidhir, yingxin, milooo, sherman, koh kia, momo, jowie, jaslyn, jayashri, fattie, charlene, cici, faatihah, joshuako, joyce, claudia, parents, jianing, korkor, victoriayeow, bixia, cmdr.stef, banyan tree, brandonsze, jiazhen, engtheng, xiuhui, adlyn, sirachar, yanqi, alice, gloria, joylynn, haiys, jingfang, jingwen, mrC, damian, sharon, shirley, eugin, jolene, deborah, denard, daniel, alan, pingping, sandra, nicholas, kevinteo, kevinho, iylia, the whole ASC and all the ER's and AR's, and a whole bunch of people that i just can't seem to remember now at the moment )

and i'm too lag to take pictures of every present, so next week when i feel like it i shall (:
--------------------------------------------

yesterday, (:

yeahh, HAPPY BIRTHDAY TO MEEEE :D morning was spent wasted at home trying my best to complete everything i possibly could before i left for camp, then headed off for normal rr programe, before we headed to uncleC's house for the camp (:

i have a good sense of direction yo. (:

hahas, so my birthday was well spent and used for a good cause (: 'cause we all packed goodie bags for the mission trip and made the cards (: hahas yayness,

so spent the rest of my birthday fellowship-ing with the others and having prayer meeting for the mission trip, (: took pics and talked with the girls while laughing at pearlyn and samatha (: and we all went to rest at 2-nearly3am (:

(all pics with dilys)
------------------------------------------------------
today,

went to church to see all my small kido's (: pic's are in my phone which i'm too lazy to upload again (:

cell, celebrated my birthday with donuts (: yays (: and thanks yingxin for the niceee pressie and the super pretty card (:



Lots of ♥, Cheryl




there's dancing in my heart

Friday, 28 November 2008




I'm fourteen yo.

@ 2.53pm

officially.





Lots of ♥, Cheryl




coheision'08 (:





coheision'08 (:

so met with fattie, aqilah, jaslyn, damien, kohkia and xiu @ yck mrt at suppossedly 12.30 but in the end at 1.05, and we bused to ECP. while being super crazy on the bus trying to sing HSM3 songs,

and tyvm for the pressies kohkia&xiu and fattie (:

running all over ECP back and forth is NOT FUN!! hahas, but still coheision was nicee (: i've got abrasions from riding the 2 person bike thingy with hafiz,

ASC'o8 is loveeeee yo.





Lots of ♥, Cheryl




shattered.

Thursday, 27 November 2008




the next few days shall be birthday celebration days (:



so went out to vivo today with miloo (: hahas and i received my mega mega big birthday pressie from him (: hahas, i love you my miloo dearest (: yays,

so spent the day watching the movie four christmases and doing my chemistry mindmap (:

and had family dinner to celebrate birthday (:



2 more days to my fourteenth.





Lots of ♥, Cheryl




one day,

Wednesday, 26 November 2008




homework day (:


yeahh. stayed home today just to do holiday homework; math & science,
imma to keep my promise to study hard, so that i won't flunk my tests in sec 3.
so it's time to turn nerd and mugggg (:

things to do:
1. finish math homework
2. finish science homework
3. type out fcf letter
4. type out firstaid and camping stuffs

it's 3 days to my fourteenth yo! (:



Lots of ♥, Cheryl




tokens of lovee,

Monday, 24 November 2008






Lots of ♥, Cheryl




'cause time is running out


went to school to cleanup council room (: yeahh, it's really really really dirty.



and met milooodearest for lunch (: hahas, and saw guides seniors and i got my lovely lovely souvenir from him (: i love you darhling (:
and we went to fattiesuen's house to eat maggi mee, interrogate him, explore his house, and look at pretty scenery before we went home (:
darn, i keep tasting blood in my mouth.
Lots of ♥, Cheryl
you set me above the clouds,
Sunday, 23 November 2008

hello, (: today is the day that milooodearest comes back (:

so went to davids in the morning, i love all my small kiddies (: the little cuties (: and had cell and then service,

'cause we're on a quest for the call of excellence, and we'll all emerge out as winners,



and i will no longer waste my time bickering with washouts, tyvm.






for all glory goes to your name,

and our surrender just brings you fame.





Lots of ♥, Cheryl




a love that never fails,

Saturday, 22 November 2008


YO. (: today is a fulfilling day,

open house @ anderson today, took 5 tour groups around school, so i'm on the verge of losing my voice and my legs hurt like crap, but still (: it was worth it.

hahahahs, i think i saw amadea at hougang area,

went to RR, and i'm contemplating on FCF or not at the moment,

-------------------------------------------------

and i've finally got time to even bother about those washouts,

F.Y.I,
i did START the fire,
we ( joyce, me, waisiong, aqilah, yiting, shu hui and the rest (: ) helped to sustain the fire,
there is a difference if you don't know,

start: To begin an activity or a movement; set out.
sustain: To keep in existence; maintain.

don't try to argue over this fact, 'cause i know that you don't have a single clue on how to get a fire started and stuff, and stop thinking that you guys are always right, 'cause you're not. and i acknowledge the fact that i didn't thank the people who helped me sustain the fire, so thankyou people (:

*random statement*. even dummies know that they should bring matches/lighters to bbq's.



Lots of ♥, Cheryl




it'll never end

Friday, 21 November 2008


HELLO, I WENT TO WORK TODAY. AND I HAVE MONEY ONCE AGAIN.



F.Y.I


firstly, i am a nuffnang blogger, so i have all the rights to post up advertisements on behalf of nuffnang on my blog,

secondly, i do not have to rip it 'cause i have total access to getting it from the nuffnang site,

thirdly, having seen a similar advertisement on some other blog, does not mean i copied them, 'cause if it's so all nuffnang bloggers will be known as 'copying' one another, and besides it just proves that other people are nuffnang bloggers.

fourthly, don't misuse the name of my belovedd miloo boy, 'cause i know him well enough, that he wouldn't judge me like that, so if you want to accuse me of something just be brave enough to put your name there instead of being like a wimp.



Lots of ♥, Cheryl




ultimateness

Thursday, 20 November 2008


i'm a happy girl yo.

yes, so now my brain is bombarded with theory from all the books on fuel cells and photosystems i've read in the afternoon but still, i'm happy :D

--------------------------------------------------------------------

so met my SRP group at AMK at 10.10 ( suppossedly 10.00 but i went late, sryyy. ) and stupid momo ng thian huat didn't come

again.

'cause of some bloody lame excuse, yes, i do NOT forgive you.



so we headed to bugis, where we didn't feel like burying ourselves in books yet, so we decided to walk around bugis junction, yeahh, hahas (: bought stuffs on behalf of him for her and then finally went to the library,

yeahh, got bombarded with plenty of information till it reached a point where all three of us could not take it anymore, and mrC arrived :D to just show us how simple everything was, so left the library with thoughts of going back to research more,

hadn't eaten lunch yet, so mrC treated us (: hahas, then he left so we walked arounf suntec and joyce got me my birthday pressie yeahhh (: I'VE GOT A DARN CUTE BUNNY (: went to popular sale, and i got almost all the stuffs i need, and then headed home (:



it's 9 more days to my fourteenth (:

3 more days till you return.





Lots of ♥, Cheryl




second chances,

Wednesday, 19 November 2008






exhausted.


yeahh (: i'm a much happier person after talking to my milooodearest last night, hahas, yes darhling i'll take care of myself de (: try not to get injured too much 'cause i don't want you to worry about me. (:




worked today (: so it kept me pretty occupied for abt 8 hrs, then decided to come home and ended up watching a movie 'the clique' online (: yeahh, apparantly it's like related to some book i've been reading (: hahas,




so i'm just going to waste the rest of my day away, hoping that miloo comes online and that i'll be able to understand my photostated national lib notes (:




(:'s are ♥

smiley faces are loveee.





'for it might be a night to remember.

4 more days till you return,





Lots of ♥, Cheryl




we're in this way too far

Tuesday, 18 November 2008


yeahhhh (: today's a more meaningful day, (: srp meeting was cancelled last minute in the morning, so managed to sleep in,

woke up at some super late hour that i didn't even realise and did many dumb stuffs:
1. cut out stuff from magazines for decoration purposes,
2. tidy my study table fully,
3. facebook, pet society (:
4. tidy my closet, and got rid of a lot of clothes,
5. blogshopping
6. watch simpsons episodes (:
7. miss my miloodearest,

so was kind of pre-occupied with all these stuffs,

and i realised nuffnang's blogger blooddrive is on my birthday yo. (: hahas coolio (:



and photo's owed from class bbq,









Lots of ♥, Cheryl




'cause i would die for you.

Monday, 17 November 2008


today really isn't a good day,

1. couldn't sleep well the whole night, so the day was off to a very bad start
2. it got worse when i realised that it's only been the 3rd day since miloo left for japan
3. was emo for like most of the day,
4. then i got cut by the blade of the scissors when it somehow dropped on my leg, and left a giant cut on my toe, and it bled alot,
5. my wallpaper got changed to daniellimtzechow's photo, apparantly done by him.
6. attempted reading the photocopied notes from national lib, but i don't understand anything.
7. i have no mood to do anything today,

hope tmr will be a better day though, i'll be more occupied.



6 more days till you return,





Lots of ♥, Cheryl




our hearts set ablaze

Sunday, 16 November 2008


yeahh (: i'm a happy girl today yo. (:



i got my newphone (: yeahh the w595 that i've been wanting for a heck of a long time but couldn't buy it 'cause of the of price which my parents objected dearly, but i got it today, thanks to singtel (: and their christmas promotions, and i've got unlimited smses now (:

I FEEL LIKE I'M DOING AN ADVERTORIAL YO. (:

so i'm so darn happy now (: hahas, yeahh, my joshualoh finally came back (: yess, i missed him alot, and rayden must smile alright (: cell group was great, and we're having christmas partyy, 18th dec. (: invite many many people (: we were evil people who were laughing at sharon during service,

and queued up for 1 hr + to get my phone, (: and i got accessment bookies.

--------------------------------------------

miloodearest, i miss you loads lahhs, i think you're phone will be flooded with my msgs once you reach singapore (: ohh XIUHUI (: if you ever see this, thanks for lending the laptop to him (: yeahh, so i can still talk to him, i love you darhling (:
Lots of ♥, Cheryl
eternal misses,
Saturday, 15 November 2008



milooodearest (: i'm missing you a lot le, must have a safe journey to Japan and back alright (: i'll be waiting for your return.





Lots of ♥, Cheryl




lonely,

Friday, 14 November 2008






Lots of ♥, Cheryl




2/3'08

Thursday, 13 November 2008


yesterday,

yeahh, met miloo in the morning before i met aqilah to go bugis, we got famous amos cookies (: goodbye $10.35, then we went down to tampines mall to get my ripples flip flops (: headed back to bedok to find our way to east coast park ( here's where all the ranting starts ) , we got off at the wrong bus stop and took a hell of a long time to find our way to a underpass, so we crossed over hoping to reach the bbq pit very soon, but apparantly, our pit no was 57, which was way far from where we were, so we walked there and apparantly it was unlike what the organisers had said, it took us 1 hr to reach the bbq pit, and the organisers only took 5 mins walk to get to the pit 'cause they took bus from pasir ris and yet told us to take bus from bedok.

so, we just grabbed our stuffs and went to play with water and got soaking wet (: hahas, MOMO (: was super upset over the incident thingy as he really thought i would ignore him for the rest of his life, so settled the matter and played with somemore water before we headed to the bbq,

went there are realised that no freaking person knew how to start the fire ( except me, which i swore to myself that i would not start the fire today ) and apparantly, i broke my swore and decided to start the fire, to find out that everything was screwedd up, WE DIDN'T HAVE LIGHTER/ MATCHSTICKS. so things just got worse along the way, when i got blisters, burns and charcoal all over me,

didn't eat much, and left super early at 9 to try to get home by 10.30,

1. ms ng told us to go whichever way to get to a underpass,
2. we walked in that direction to find out we were heading the wrong way
3. we walked back in search of another underpass,
4. we found it and crossed over the find ourselves lost outside some condo
5. we asked for directions and found our way to a bus stop to get to parkway parade
6. we got onto the bus and reached parkwayparade
7. we crossed over and missed bus 76 so waited damn long for the next bus
8. halfway through, the bus driver ( realising that there was only the 5 of us small little kiddies on th bus ) decided to stop in the middle of no-where to smoke, and he didn't tell us, we were like stranded there,
9. the bus actually goes in a loop so we wasted time
10. and i reached home at nearly 12.

yeahh, i should have never went to the BBQ.



Lots of ♥, Cheryl




i'm just simply addicted.

Wednesday, 12 November 2008


another tiring day today, went to guides in th morning, yeahh, we were slightly more successful this time than during th previous training course, and it was super super hot, yeahh, i saw my skin turn pink

( fushia pink ), but it's all over yo.



so longjohnsilver-ed with the guides, and yeahh, i hate the service at the bishan outlet, but anyways, we chatted for a darn long time, then went to shop around for brainless thingy's and went to library again, yeahh i'm a bookworm during the hols (: so we gossiped like alot,

-----------------------------------------------
NOTE: RANTS FROM A GIRL WHO IS REALLY REALLY PISSED OFF



respect : To feel or show deferential regard for.


no, it's not random, 'cause the past 1 week has been such a rollercoster ride that now i find it hard to breathe. i don't know why i'm like so affected by it, but all i know is that something needs to change.



trust : Firm reliance on the integrity, ability, or character of a person.

i don't need you to claim to be my good friends and yet when it comes to certain matters, you take the side of the other person just after listening to their story, and you just start accusing me without even trying to understand the whole situation or comprehending my side of the story. it's not fun being accused, and if you were really my good friend you would have known that the thing i cannot tolerate the most is being accused for things i didn't do, but apparantly, you didn't. isn't it a fact that friends should have mutual trust, and that they should stand by one another in times of trouble, yet you didn't. i'm sorry, but it's going to be hard to treat you like a friend once again.





Lots of ♥, Cheryl




i'll be there for you.

Tuesday, 11 November 2008



yeahh, today is a busy busy day (: yeahh, i lovelovelove busy days.
so went to school to choreograph the dance, progressed quite a lot from last time, but i got a giant blueblack from hitting my leg into the boxes of books stored in council room because of a stupid cockroach. and i'm rustyy again, after not dancing for a long time for 3 hrs with slight breaks in between. and i regret not doing stretches, 'cause i think i pulled several muscles.
met SRP group and headed to national library to do research for project, we walked around bugis junction and there's domokun stuffs (: then headed to the library, yeahh it's super super big. and the research library is on the 7th floor, it's super super quiet in there, like literally quiet. so it was kinda driving us insane, like no talking for 3 hrs (?) we tried to help joyce to curb her fear of heights, by taking th evelator with the glass side, yeahh, then went up to the 14th storey just to go down to the 1st, it's fun yo. (:
went to bugis street to walk around and bought some badges, then went to dhoby ghaut to go daiso, (: and i saw pretty pretty hui lay there (:
Lots of ♥, Cheryl
bliss,
Sunday, 9 November 2008
Congrats Yang Lin & Irma on your wedding (:

went to serve david's in th morning, my joshu, jed and ro-i didn't come, but caleb did, yeahh th kids are just adorable (: and i'm never ever going to wear a freakking dress to serve children ministry ever. and i'm super sad i missed nick vujicic's sermon :( , but i shall watch it online some other day,

so left for the wedding lunch (: and yeahh the bride is super super pretty, okay all brides look prettaye, i saw rui yuan, she's 8 months old now, and samuel (: and eileen is getting married next year (:

came home, and online shopped + facebooked (: yeahh, more E.L.F makeup is on the way yo.

and imma be a good girl and read my bio text book now (: toodles,
Lots of ♥, Cheryl
expectations,
Friday, 7 November 2008
i wrapped all my new and pretty pretty books,
i love my chocolate chip cookie dough ben & jerry's ice cream,
i miss aqilahdearest and my belovedd miloo alot,
i hate being all tanned despite putting countless amounts of nivea cream,
i want money to grow on trees, or someone to be my money tree,
i need to go out so that i won't die of boredom at home,
i hope that i can make it for FCF phase 1,
i need to cope with all this stress in a very healthy way,
i like the fact that i'm ignoring people i don't like,
it's hard to find true friends,
Lots of ♥, Cheryl
that shattered love,
To watch us dance is to hear our hearts speak.
--------------------------------------------------------------------------

arrived super super early to end up just wasting time by reading,

so i bought my books ( I LIKE NEW BOOKS (: ) , and it cost me a hefty amount of $277, with 2 books out of stock. and i kept wondering how i am going to survive the next 2 years lugging the books between school and home, screww it, the books are darn heavy.

and i do not like firelighting, 'cause ash got into my eyes, hair, mouth.

yeahh, 'scolded' by seniors for choosing to go to 3/1'09, but too late for regrets now, 'cause my fate is completely sealed now. so i'll just cross my fingers and wish for the best.

i'm turning into a bookworm.
Lots of ♥, Cheryl
fading away under the memory tree
Thursday, 6 November 2008
i want accessment books (: and a jewellery box.
Lots of ♥, Cheryl
we would be for each other,
Wednesday, 5 November 2008
happy 9th month my milooo dearest (:

yeahh, another month has passed and now it's been 9 months since it all started between me and my belovedd miloo boy (: yes darhling, we'll go a long way together (:

----------------------------------

12am (: sent the 9th month msg to my belovedd miloo boy who replied me at 4.40am with his msg (: yes i love you darhling (:

i over slept by 1 hr, and was woken by the stupid alarm from my super ancient phone. ( i am in serious need of a new phone ), then i was 'summoned' to go to work in the afternoon, so i wasted away the morning by watching simpsons episodes and playing pet society (:

and i super super love my candy bracelets ( inserts a truckload full of love ), (: headed to j8 and i bought my stuff while waiting for parents to arrive (: went to look at accessment bookies for pure sciences next year. yeahh, i'm serious abt studying hard, though after just browsing through, i feel like i am going to die a very tragic death next year.

part-time worked for the rest of day, while being a super blur queen.

---------------------------------------------------

i don't need all your false words infiltrating my mind, cause i know that all it's just trying to suffocate me and kill me slowly, but i know better than to let you hurt me once again.
Lots of ♥, Cheryl
predestined.
Tuesday, 4 November 2008




got startled by the music that was being blasted in the morning at 7.45am, so dragged myself out of bed very very unwillingly and showered. yes, i was nerd the whole morning and i readd ( a lot ) while waiting for time to pass slowly.

headed for school at 9.30 and rushed there for SRP meeting once again, yeahh we've got a lot more research to do for it, we're all going to die with everything slowly piling up.

so we wasted a lot of time deciding on what to do to waste time before catching the movie, yeahh, and we realised that eating was the best option, so we went to mos burger apart from objections by momo ( and his big big craze for KFC )

i went to do the art thingy, where you choose the design and then colour it with the glass art kind of glue thingy, yeahh (: it is fun alright, though my seahorse is now bright pink, i still love it just as much.

met the others and i realised, we are all 3/1'09 people except for zx (: so we finally went to catch the movie, the coffin. yes, i was scared out of my wits with a crazy and mad joyce attempting to scare me through the whole darn movie, but i convinced her not to. and i practically covered my face with the hood of my jacket during all the supposedly scary parts.

i am never ever ever going to watch horror flicks anymore,

wasted somemore time at macs, before we headed to momo's house, yeahh. and all we possibly did was witness him getting locked out of his own house by his brother. we attempted playing basketball, but i ended up just extra-ing there.

2 of my bracelets have arrived (:





Lots of ♥, Cheryl




even angels fall.

Monday, 3 November 2008




happy birthday brandonsze. (:

-------------------------------------
yeahh, i'm a happy girl today after i knew my posting (: but there's going to be many many people that i don't like in my future class, but nvm i got many of my 2/3ians in the same class (:

SMART ASSES YO.

and as promised (: i'm going to buy my jumbo pen with the hope that it can piss mrC off next year during his bio lessons.

--------------------------------------
today was another awesome day, though i woke up damn nervous and anxious to know my posting results, and while waiting for the document to be downloaded i had servere panic attacks until the moment i saw that i got into 3/1'09 (:

anyways, went to school to have SRP meeting which was cancelled in the end, so i wasted 2 hrs in school, and spent the time talking to 2/3ians about subject combi's for the next year.

lunched with milooo (: and the three ultra big light bulbs ( according to them ), then went makeup shopping with the pro ( MWS ), and we decided to be nerd and went to bishan library to read/study/waste time.

and i borrowed books ok (: yes, i do read. and i was just about to start reading when momo needed serious counselling, yeahh, i'm his bestest counsellor, hahas (: typed out a super dramatic msg for him to her, to help him 'express' how he really felt towards her.

YES, MY MOMO IS RETARDED (:



Lots of ♥, Cheryl




surrealism

Sunday, 2 November 2008




i'm in 3science 2humanities (:





Lots of ♥, Cheryl




significance,


and church service was awesome today,

went for davids (: and my caleb and joshua (who i've been missing so dearly over the week ) didn't come , but it doesn't matter, 'cause jed finally listens to me (: and kids like gummies, like a fat kid loves cake (:

lunched with daddy and mummy at east point, and shopped around and i got a black dress (: yess, i love my mummy (:

service was awesome, once again about significance in life, which has been mentioned to me about twice this year, so i've decided to start thinking about it thoroughly. and yeahh, fcbc is going to be contributing to lovesingaporefund yo. (:

so we all came out of service equally broke, as we've all emptied our pockets for a good cause, yeahh, but i felt super happy though ( I AM WEIRD, YES. ) went for tribe/cluster meeting and i did not understand a single joke cracked by mrW, but i saw brandonsze, who apparantly from next year onwards will be in our tribe, 'cause we're 'fusing' tribes.

and some random photos (:


Lots of ♥, Cheryl
Adverstisements
nuffnang
Profile
cheryllsw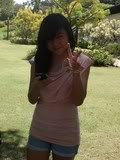 ♥ cheryllimsuwen, 29/11.
msn | facebook | tumblr | twitter | bucketlist | 365project| OOTD| fashion blog|

For beautiful eyes, look for the good in others; for beautiful lips, speak only words of kindness; and for poise, walk with the knowledge that you are never alone.
audrey hepburn



Affiliates

you're on your way

603 603 1/3 2/3

A Guides ASC Adlyn Angie Aqilah Amadea Adeline Aleithia Aubrey Amanda Aloysius Ariel Adalie Allison Amanda Athirah

Brandon Becks Blodwen Boon Hui

Cell blog Charmaine Connect Cherine Chen Teng Cheryl Calista Celeste Casmelin Colin Chun Rong Cara Cheng Ce Chui Shan

Damian Dilys David

Emily Elhannah Ethel

Finn

Guo Zhang Gabriel Glenice Gerald Gina Gloria

Haililly Hui Fang Hui Ling

Izzah n Anna

Jetaime Jun Xuan Justin Jaslyn Jasmine Jesslyn Jin Hong Jing Yi Jia Ning Janice Jassy Jerald Johnathan Jing Fang Jaini Joshua Jing Wen

Kevin Kellyn Kristine Kuan Ting Kelly

Lovel Louisa Liting Leon Lynette

Melvin Magdeline Ming Zhen

Nafeeshah Natalie Nicholas Norman Nichola

Pearl Pei Shi Phoenicia Pei Ling Puay Ying

Qian Ci Quraisha

Rui Ting Rachel Rui ting Ranjini

Sprint Sharon bugger Sarah Shirley Syairah Sheryl Serene Si Rong Si Yun Swastruck Sylvia

Tay Lin Tiffany

Victoria Valerie Venice Vicky

Woei Jiun Woei Chyi Woei Ling Wei Xuan Wei Xin

Xin Lin Xiu Ming Xi De Xiu Hui Xiu Qi

Ying Xin Yoke Kwan Yan Ting Yu Yun Yu Hui Yun Jin Yu Jun Yu Jia

Zariel Zi Yun Zhan Rong Zhi Xiang




Archives

gone with the wind

»March 2007
»April 2007
»May 2007
»June 2007
»July 2007
»August 2007
»September 2007
»October 2007
»November 2007
»December 2007
»January 2008
»February 2008
»March 2008
»April 2008
»May 2008
»June 2008
»July 2008
»August 2008
»September 2008
»October 2008
»November 2008
»December 2008
»January 2009
»February 2009
»March 2009
»April 2009
»May 2009
»June 2009
»July 2009
»August 2009
»September 2009
»October 2009
»November 2009
»December 2009
»January 2010
»February 2010
»March 2010
»April 2010
»May 2010
»June 2010
»July 2010
»August 2010
»September 2010
»October 2010
»November 2010
»December 2010
»January 2011
»February 2011
»March 2011
»April 2011
»May 2011
»June 2011
»July 2011
»August 2011
»September 2011
»October 2011
»November 2011
»December 2011
»January 2012
»February 2012
»March 2012
»April 2012
»May 2012
»June 2012
»July 2012
»August 2012
»September 2012
»October 2012
»December 2012
»January 2013
»February 2013
»March 2013
»April 2013
»May 2013
»June 2013
»July 2013
»August 2013
»September 2013
»October 2013
»November 2013
»January 2014
»November 2014
»December 2015