Guilty as charged
Wednesday, 30 October 2013
It's terrible isn't it?
The way we throw people away.
Lots of ♥, Cheryl
Zion
Tuesday, 22 October 2013
Lots of ♥, Cheryl
Family
Sunday, 20 October 2013
Every single day here, I am reminded that I have a million reasons to be thankful for <3 And one of the greatest reasons is my family. I'm thankful to have such amazing parents who are so supportive of my decisions and life choices. Even though me being away on this internship just brings more worry and stress into their lives, they still want the best for me and have given me their fullest blessing to go ahead. They tell me not to worry about the money and to enjoy my time here, but there is not a single day that goes by where I don't think about how my parent's hard-earned money is funding me here. All I can really say that I'm truly thankful for everything <3 I'm thankful for a dad who only wants the best for me and is ever so supportive in all that I do. I'm thankful for a mum who is so loving and caring that I can feel the warmth of her love even though I'm miles away from home. I'm thankful for a brother who cares a whole lot for me and is willing to show his love in his own special way. I'm honestly so overwhelmed at how blessed and loved I am.
I hope I do all of you proud with the time that I have here, I really do .x
Lots of ♥, Cheryl
You see me through the seasons
Friday, 4 October 2013
In times of confusion and chaos and pain I'm there in your sorrow under the weight of your shame
I'm there through your heartache, I'm there in the storm
My love I will keep you by my power alone
I don't care where you've fallen or where you have been. I'll never forsake you
My love never ends, it never ends

♥
Lots of ♥, Cheryl
Adverstisements
nuffnang
Profile
cheryllsw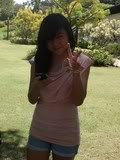 ♥ cheryllimsuwen, 29/11.
msn | facebook | tumblr | twitter | bucketlist | 365project| OOTD| fashion blog|

For beautiful eyes, look for the good in others; for beautiful lips, speak only words of kindness; and for poise, walk with the knowledge that you are never alone.
audrey hepburn



Affiliates

you're on your way

603 603 1/3 2/3

A Guides ASC Adlyn Angie Aqilah Amadea Adeline Aleithia Aubrey Amanda Aloysius Ariel Adalie Allison Amanda Athirah

Brandon Becks Blodwen Boon Hui

Cell blog Charmaine Connect Cherine Chen Teng Cheryl Calista Celeste Casmelin Colin Chun Rong Cara Cheng Ce Chui Shan

Damian Dilys David

Emily Elhannah Ethel

Finn

Guo Zhang Gabriel Glenice Gerald Gina Gloria

Haililly Hui Fang Hui Ling

Izzah n Anna

Jetaime Jun Xuan Justin Jaslyn Jasmine Jesslyn Jin Hong Jing Yi Jia Ning Janice Jassy Jerald Johnathan Jing Fang Jaini Joshua Jing Wen

Kevin Kellyn Kristine Kuan Ting Kelly

Lovel Louisa Liting Leon Lynette

Melvin Magdeline Ming Zhen

Nafeeshah Natalie Nicholas Norman Nichola

Pearl Pei Shi Phoenicia Pei Ling Puay Ying

Qian Ci Quraisha

Rui Ting Rachel Rui ting Ranjini

Sprint Sharon bugger Sarah Shirley Syairah Sheryl Serene Si Rong Si Yun Swastruck Sylvia

Tay Lin Tiffany

Victoria Valerie Venice Vicky

Woei Jiun Woei Chyi Woei Ling Wei Xuan Wei Xin

Xin Lin Xiu Ming Xi De Xiu Hui Xiu Qi

Ying Xin Yoke Kwan Yan Ting Yu Yun Yu Hui Yun Jin Yu Jun Yu Jia

Zariel Zi Yun Zhan Rong Zhi Xiang




Archives

gone with the wind

»March 2007
»April 2007
»May 2007
»June 2007
»July 2007
»August 2007
»September 2007
»October 2007
»November 2007
»December 2007
»January 2008
»February 2008
»March 2008
»April 2008
»May 2008
»June 2008
»July 2008
»August 2008
»September 2008
»October 2008
»November 2008
»December 2008
»January 2009
»February 2009
»March 2009
»April 2009
»May 2009
»June 2009
»July 2009
»August 2009
»September 2009
»October 2009
»November 2009
»December 2009
»January 2010
»February 2010
»March 2010
»April 2010
»May 2010
»June 2010
»July 2010
»August 2010
»September 2010
»October 2010
»November 2010
»December 2010
»January 2011
»February 2011
»March 2011
»April 2011
»May 2011
»June 2011
»July 2011
»August 2011
»September 2011
»October 2011
»November 2011
»December 2011
»January 2012
»February 2012
»March 2012
»April 2012
»May 2012
»June 2012
»July 2012
»August 2012
»September 2012
»October 2012
»December 2012
»January 2013
»February 2013
»March 2013
»April 2013
»May 2013
»June 2013
»July 2013
»August 2013
»September 2013
»October 2013
»November 2013
»January 2014
»November 2014
»December 2015