facing unknowns and defeating the odds
Sunday, 31 January 2010
snapshots from JA (:
\okay i'm tired i'm not suppossed to have time to blog, 'cause off my massive pile of homework, got to learn how to resist temptations as such, summary of the day.
chuan's birthday :D hahas yays, someone's 20 years old now, alicia can stand and walk a few steps already hahas, subway lunch = footlong shared with sarah, bugger's life story, changed from motorolla to bugger's lg phone, study session with jerald at the tcc @ t3, ER dinner with rangers (zi char at church), changed from lg phone to allison's nokia, group pic and 'farewell' session, cab ride home courtesy of dilys, walk home with norman.
HOMEWORK... (and conrad i'll miss you!!)
Lots of ♥, Cheryl
getting back to where i started from
Thursday, 28 January 2010
hehe, prettyy cloud, imagine what i happened when i saw it and said, " omg, big cloud :D " ... got a few whacks from jiaqin and kuanting.
okay, life's been boring and tough, but that doesn't mean i won't put up a fight (:
Lots of ♥, Cheryl
nothing could ever take your place,
Monday, 25 January 2010

crazy singing experience.

daily inspirational psalms to start off my day (: gives me strength to just pull through everything, got to say i've never felt any better before ( in terms of this year. ) so far, today has got to be the best day of my life, yes eyes were puffy and i didn't really get the best sleep that i could have but somehow it just felt great :D think my mondays are suppossedly the best days among the other weekdays because lessons are only 4 hours long and i get to go home at 1.40pm instead of 6pm every other weekday,

homework's piling up againnn and so are the tests this week, crazyyness. looking forward to thursday where i can finally take a breather for a bit before heading down to ja with the other rangers on friday, finally a camp with allison :D and i finally got my cbl toga dress which my korkor hid from me again, and i'm so excited about baby jeanelle's birthday that's coming up in fed.



Lots of ♥, Cheryl




because these memories will live forever

Sunday, 24 January 2010


:D
forgot to mention this yesterday, but i'm really really glad to be here in bethel outpost 1 with the rest of the rangers. serving alongside with all of you to make the enrollment service a success was really wonderful time spent, from practicing the skit having to wear the green SA recyclable bag to making sure the ER's item was going well and even the moments when it felt so awkward to be standing up there on stage singing with duet with allison.

to the band people (:
hahas, i don't know how we sound, 'cause shawn says we sound different on stage and offstage, but i think we did real awesome and worked super well together :D

to the ER's performance people (:
okay, we pulled it off :D think you guys had a lot of fun and i'm glad to know the rest of the outpost enjoyed it, just wanna thank you guys for making unclechong's vision possible ('cause he made me do it. ) hehe, even got a highfive from him

it's really moments like this that make me forget about the bethel/fcbc issue,
and i'm so so proud of all of you :D love this ER family of mine.



Lots of ♥, Cheryl




certain bonds that can't be broken






Lots of ♥, Cheryl




clinging to the cross i'll follow you.

Saturday, 23 January 2010




hello (:
i'm tired from two consecutive long days, been busy preparing for enrollment service 2010, practicing with the entire worship crew and preparing the special presentation by the ER's, i'm so glad we managed to pull everything off, think this enrollment will be a memorable one, 'cause it's our final one before the church building gets demolished and rebuilt.

ROTY was really super unexpected this year, i think i had a blur/shock/'are you sure you never write the wrong name' look on my face when i went forward, hahas,

okay, need to prepare my lifestory for cellies, chuanlian better bring me tissue papers in case i cry



Lots of ♥, Cheryl




your beauty seems so far away

Thursday, 21 January 2010




tgto (thank god thursday's over (: )
hate thursdays, become the lesson schedule's crazy, can't believe the school actually put us through 9hours of lessons today. seems alright last year though, guess pe as first period really affects the mood for the whole day. running 2km outside school today was terrible, been a long since we ran that much at one go w/o slacking off, darn can still feel the lactic acid surging in my legs.

and i like having wireless access in school, makes it so much more convenient to do things :D

sometimes, i think i read between the lines too much.

and i think my brother pranked me, he told my mum that white vinegar cures ezema so she's spamming my neck area with it :(
and don't ever send msgs that just say 'help' and nothing else, it's really scary. hahas. ( you know who you are. )



Lots of ♥, Cheryl




all you words weight heavily

Wednesday, 20 January 2010




heh. finally time to blog properly,

school's been really hectic this week, with the school day ending at 6+ and homework piling up, and the weekend before didn't even seem like one, guess i'm not used to spending a saturday in school instead of bethel with the other rangers.

GOTTA MAKE IT OFFICIAL.
WE, PEOPLE SITTING IN MY AREA (SHARMINI, WAISIONG, JIAQIN, KUANTING AND ABDUL), ARE THE LOUDEST AND NOISIEST BUNCH IN THE WHOLE OF 4/1

hahas, so far, biology has been the highlight of the week. can still remember the stupid jokes and kuanting's face when he laughed at it. (EPIC-NESS.) got retards sitting behind me trying to imitate me when i talk bimbo.

(: work hard work hard!!
expected l1r5 for 4/1'10's 7.5 :( so can't afford to disappoint

p/s mrC's a facebook stalker,



Lots of ♥, Cheryl




blurring out the lines

Monday, 18 January 2010


everything happens for a reason, be it good or bad.
and God has a different plan for everyone in this life of ours,



Lots of ♥, Cheryl




mnemotechnics




heh, many things happened yesterday, but i'm glad it's all over.

okay promised myself that i'll study hard from this week onwards, less messing around and more mugging. anyways, zenya pomegranate green tea ftw (:



Lots of ♥, Cheryl




HAPPY BIRHTDAY TWO THIRD :D

Saturday, 16 January 2010



hehe, happy birthday two-third (:
can't belive time flies so fast and you're 18 this year, hahas can still remember the times we spent growing up together from when we were small little kiddos running around in palm grove to doing our BMA together in 2006 and finally part of a a family now in the ER's.
there's so many things that i need to thank you for.
firstly, for being such an inspiration to me when i started of with my BMA, guess you never knew this but at that period of time both you and joshua were like my role models to follow, and it really meant a lot to know that when no one believed that i could do it, you did.
secondly, for being such a blessing in my life. (: having you as one of my three brothers is really awesome, i rememer half of our msn convos ending up with, 'sleep early (: ' i'm glad that in 2009 through all the ups and downs i had a brother there to cover me spritually and to listen to all my problems and giving my lame solutions, hahas.
thridly, for being such a friend. you know, you're the kind of person who never fails to lend a helping hand at any point in time, and it's great to know that i can entrust things to you because i have the confidence that you will do it well :D
so as you move into your final year in the ER's as well as you A level year, i pray that God will continue to do a work in your life so that you will shine for him for all of mankind to see :D i'll always be a text msg away alright.
HAPPY BIRTHDAY (:
with love,
fourthird / onewhole
Lots of ♥, Cheryl
i won't apologize for who i am
Thursday, 14 January 2010
and the song keeps ringing in my head.

sleeping hours have been terrible lately, starting to wake up in the middle of the night before finally going back to sleep after about 1/2 an hour or so, sigh, it's hard to even get a good nights rest.

anyways, everyone got a shocker when the math/add math timetable shows that we have math tests on saturdays, thank god it's a self test, so my saturday's still free for rangers :D

hehe, in love with the juicycouture/billabong watches (: shall buy one soon along with my LA candy by lc book and new wallet 'cause mine's falling apart already.
anyone wants to sponser anything (:
'cause i'm suppossed to be saving money, wanna reach my goal of $1000 more into my bank acc this year (:



Lots of ♥, Cheryl




coming undone

Wednesday, 13 January 2010



this is bad,
still not getting the right motivation to study, can't bring myself to the point where i'm willing to sacrifice everything else to just study moreeee. hehe, gotta get rid of this crazy mindset of mine soon. 'cause O's will be here soon

okay printer's giving me a crappy time, i need a new one even if i have to pay for it myself. and i swear SSEF is seriously irritating me a lot, the paperwork that has to be done for this competition is crazy and i'm starting to think that it's not worth all this trouble.

okay gotta study SS for the test tmr,
and i think i should stick to my 4 hours of sleep because at least when i wake up i'm able to last all th way till 2am, instead of feeling tired like i am now :(
sad, caffeine does not work on me like it should.



Lots of ♥, Cheryl




the one who catches all your tears

Tuesday, 12 January 2010






Lots of ♥, Cheryl




like a papercut on my heart

Monday, 11 January 2010




hahas, tired :(
lessons were relatively short today but it still felt like the day was crazily long, maybe because i was dreading th results, but in any case, watching the seniors get their results today was super tense and i can't believe that it'll be our turn next year.
and cici can't believe that i've grown taller than the other girls that i'm almost her height already, hahas,



Lots of ♥, Cheryl




your lips, they lie.


Don't speak
I can't believe, this is here happening
Our situation isn't right
Get real, who you playing with
I never thought you'd be like this
You were supposed to be there by my side

When you say that you want me
I just don't believe it
You're always ready to give up and never turn around

But what if I need you baby
Would you even try to save me
Or would you find some lame excuse to never be true
What if I said I loved you
Would you be the one to run to
Or would you watch me walk away without a fight

I'm so sick of worrying that you're gonna quit over anything
I can trip and you let go like that
And everything that we ever were
It seems to fade, but not the hurt
'Cause you don't know the good things from the bad

When I say that I want you
You know that I mean it
And in my hour of weakness
There's still time to try



Lots of ♥, Cheryl




pain in the offering

Saturday, 9 January 2010



i like today (:
met waisiong and kevin at amk and bused down to np for open house, hahas, currently weighing the options of going to lsct or ba and my jc options which kevin keeps saying i'll never make it in, but i promise to prove him wrong, hahas (: met norman at the np bus stop and took a bus down to bethel for rr, hahas, enrollment ceremony's coming up soon and i can't believe what i'm going to be doing for it this year, so much more involment as compared to previous years, whooos exciting.
yesterday,
campfire day, i'm proud of myself for being able to rush out a video in 3 hours out of nothingness. hahas, though those efforts were wasted, unless zheshuo really keeps his promise and watches it a thousand times, it was still worth it, 'cause it officially puts an end to my job as ITperson in council :D
and orientation's finally over, amen.
Lots of ♥, Cheryl
walking on our tippytoes
Thursday, 7 January 2010
one form of irony.
" the english enrichment was enlightening"
(even though the lecturer taught them things they already knew.)
tsk. my exact sentiments
today's been such an insane day, pe was crazy, maybe a little too intense for the first session, but i'm amazed with how i my stamina's still there after not exercising during the hols. pushups and crunches and leg raises build up muscles which i don't want. :(
hahas and my msn hasn't been this busy in a while, webcamming with jerald over room tours, stupid wireless connection from my bedroom and speaking to ivan reminds me of something i haven't thought about in a long time.
i don't know what misconceptions some individuals have about me in school, but honestly i think it's stupid for someone who doesn't know me to judge me and even spread some rumours to others. hahas it's plain childish, but in any case, i really don't care because i know who my true friends are now, 'cause they'll stand up and speak up for me (: and that's all i need, i don't need to be friends with posers like you all.
Lots of ♥, Cheryl
... help?
Wednesday, 6 January 2010
crap, i can't find my biology notebook.
die die die die die.
Lots of ♥, Cheryl
standing ground
Lots of ♥, Cheryl
lost in your eyes.
Tuesday, 5 January 2010



1st official day of lessons,




i feel so nerdish today, can't believed i actually sat there and listened to all my lessons today, i'm just so so so lucky that chem homework wasn't collected today, crazy cause i need to get tys from bras basah popular, arab street for bling, and hajilane for shopping (:



42 chinese reflections to go.
and one stupid english informal letter to write.
blah, homework on the 2nd day of school.





commence à compter sur lui un peu trop, ça a été fou combien il est facile pour lui de me faire retourner pour lui faire


Signaux mixtes ne nous aident pas et c'est juste bizarre, la façon dont il me dit que seuls quelques-uns le savez aussi bien que moi.
Lots of ♥, Cheryl
wanting what we can't have.
Monday, 4 January 2010
day's full of ups and downs, been busy busy busy with orientation and whatever today, hahas but playing with xiao's DSLR and snapping shots of the sec ones, hahas kuanting's so sexyyy when he does nobody, seriously everybody go watch him tomorrow (:
hahas, rushing out chem homework now, hope i don't get shredded to death by msmok tmr.
lallas, okay i'm keeping my 4 hours promise alright? sleeping at 2am :D
Lots of ♥, Cheryl
in every season
Sunday, 3 January 2010
realised i haven't blogged about YNGT finals, yet. vid's up on facebook, so check out if interested (: seriously think the crowd underestimated sarah and i, 'cause you can hear their disbelief in the background at the starting of boom boom pow. don't think just we act like like bimbos we can't dance alright (:
sucker, school starts tmr.
Lots of ♥, Cheryl
looking back in a mirror
Friday, 1 January 2010
HAPPY 2010 (:

can't believe how time flies so unbelievably fast and it's been a year ago since i wrote a post like this, 2009 2009 been such a crazy year of change with all the ups and downs on the emotional roller coaster along with many lessons of discovering myself for who i really am.

2009 started off with a whole new beginning in the rangers ministry as i moved up from the adventure rangers to the expedition rangers, and i thank God for such a smooth transition and for this ER family of mine because through them, i've been inspired and i feel really blessed to be able to just spend time with such individuals throughout the year and serve alongside with them in all that we do. indeed, i'm really thankful for certain friendships that have been strengthened or built this year like those i share with allison, conrad, norman, shawn, leon, joshua and gabriel and for the godly leaders he has placed above me to ensure that my walk with the Lord is right.

i thank God for my mentor dilys and all that she has done for me throughout the entire year, i know the process of mentoring me has not been an easy one and i know how much heartbreak i have put her through, but through it all she never gave up on me and continued to be there for me. i thank God for breaking that i built around myself with her and allowing me to learn how to trust in her because she has really been a blessing in my life through all her mentoring sessions with me, through all her encouragements and prayers and through her love, care and concern.

i thank God for the whole new change he has brought about in my cell or in my church for that matter, from the merging to the seperating and to finally where we are now. the first six months spent in the lowlies cell group under shirley, eugin, alan, daniel and adeline and in the JRW tribe under pastor jeff, rachel and william have been great, but now with my new cell under adeline and liangming and in the DE tribe under pastor danny and evelynn, i'm truly excited to see how M&M works out in 2010 for all of us and i'm happy that i'm in this tribe because everyone's just so crazy for God. i'm really glad to know that this year has brought me closer to so many people in my cell/tribe such as deborah, yingxin, jingyi, sarah, hannah, gloria, the older girls in my cell and people in basia/aaron's cell.

serving in gkids for 4 years, i'm thankful that in 2009 i still am able to continue serving them despite the reshuffling in the way things are carried out in FCBC and the services and i'm really glad to just see these young kids grow and learn so much more about who Jesus really is in their lives.

even though being in 3/1 in 2009 has been tough i thank God for my clique there (: crazy friends like jiaqin megaloser, xiang(square) cave man tianning and tankuanting have brought a whole new vibrancy to the meaning of friendship, old friends like momo petbear, shingobingo and waisiong have continued to stay strong and i'm glad that relationships with jaslynQ have been patched up and rebuilt and i've gained new friends like jingwenahbor in council :D

finally i would like to thank god for my family, even my super irritating korkor, i hardly say this but i'm really fortunate, to be able to live in such a house, to be able to get so much allowance, to be able to travel to newyork, malaysia for CGT and philippines this year, to be able to attend rangers, to be able to serve the children ministry, to be able to even know God, that's all something i owe to my family.

2010.
challenge to myself will be to SHINE,
not to just be a reflective star to shine based on comments or what others say, but to shine from within, running on what God has to offer.



Lots of ♥, Cheryl



Adverstisements
nuffnang
Profile
cheryllsw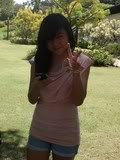 ♥ cheryllimsuwen, 29/11.
msn | facebook | tumblr | twitter | bucketlist | 365project| OOTD| fashion blog|

For beautiful eyes, look for the good in others; for beautiful lips, speak only words of kindness; and for poise, walk with the knowledge that you are never alone.
audrey hepburn



Affiliates

you're on your way

603 603 1/3 2/3

A Guides ASC Adlyn Angie Aqilah Amadea Adeline Aleithia Aubrey Amanda Aloysius Ariel Adalie Allison Amanda Athirah

Brandon Becks Blodwen Boon Hui

Cell blog Charmaine Connect Cherine Chen Teng Cheryl Calista Celeste Casmelin Colin Chun Rong Cara Cheng Ce Chui Shan

Damian Dilys David

Emily Elhannah Ethel

Finn

Guo Zhang Gabriel Glenice Gerald Gina Gloria

Haililly Hui Fang Hui Ling

Izzah n Anna

Jetaime Jun Xuan Justin Jaslyn Jasmine Jesslyn Jin Hong Jing Yi Jia Ning Janice Jassy Jerald Johnathan Jing Fang Jaini Joshua Jing Wen

Kevin Kellyn Kristine Kuan Ting Kelly

Lovel Louisa Liting Leon Lynette

Melvin Magdeline Ming Zhen

Nafeeshah Natalie Nicholas Norman Nichola

Pearl Pei Shi Phoenicia Pei Ling Puay Ying

Qian Ci Quraisha

Rui Ting Rachel Rui ting Ranjini

Sprint Sharon bugger Sarah Shirley Syairah Sheryl Serene Si Rong Si Yun Swastruck Sylvia

Tay Lin Tiffany

Victoria Valerie Venice Vicky

Woei Jiun Woei Chyi Woei Ling Wei Xuan Wei Xin

Xin Lin Xiu Ming Xi De Xiu Hui Xiu Qi

Ying Xin Yoke Kwan Yan Ting Yu Yun Yu Hui Yun Jin Yu Jun Yu Jia

Zariel Zi Yun Zhan Rong Zhi Xiang




Archives

gone with the wind

»March 2007
»April 2007
»May 2007
»June 2007
»July 2007
»August 2007
»September 2007
»October 2007
»November 2007
»December 2007
»January 2008
»February 2008
»March 2008
»April 2008
»May 2008
»June 2008
»July 2008
»August 2008
»September 2008
»October 2008
»November 2008
»December 2008
»January 2009
»February 2009
»March 2009
»April 2009
»May 2009
»June 2009
»July 2009
»August 2009
»September 2009
»October 2009
»November 2009
»December 2009
»January 2010
»February 2010
»March 2010
»April 2010
»May 2010
»June 2010
»July 2010
»August 2010
»September 2010
»October 2010
»November 2010
»December 2010
»January 2011
»February 2011
»March 2011
»April 2011
»May 2011
»June 2011
»July 2011
»August 2011
»September 2011
»October 2011
»November 2011
»December 2011
»January 2012
»February 2012
»March 2012
»April 2012
»May 2012
»June 2012
»July 2012
»August 2012
»September 2012
»October 2012
»December 2012
»January 2013
»February 2013
»March 2013
»April 2013
»May 2013
»June 2013
»July 2013
»August 2013
»September 2013
»October 2013
»November 2013
»January 2014
»November 2014
»December 2015