the sun still shines
Saturday, 30 June 2012
This week has been pure hell but I'm thankful that He brought me through this week, blessing me way beyond my own expectations.
Common test results came back pretty good, scored A's for IHRM & SOM and even for CMA which I thought I would fail miserably, I scored managed to score a B, so I'm really thankful <333 And add math test was manageable which is something I'm really thankful for because those that know me will know how lousy my math is.
Loft was good too :) glad to spend time with my amazing group of friends and I really enjoyed the late nights and retarded moments we shared, it's kinda like a prelude to what the 5 weeks in China will be like and I am really really really excited.
Many 'lost' relationships have been restored this week and I'm glad to have all these people back in my life once again. Really all darlings one and all who keep encouraging me, so thankful for each and every one of you :) Promise to make time to meet up so we can catch up face to face!

P/s especially that certain individual that I'm so glad to have in my life once again
And my dearest buffalo, Jared. sighhh I feel so sad to see you like this, makes me feel kinda helpless cause I can't do anything to help you either. All I can do is continue to encourage you, to help you to stay positive through this trying period and to hear you out when you want to rant. I promise you that in time, this too shall pass. So stay strong and you'll make it through. Your giraffe loves you to bits! <333333
Okay, the week ahead is another challenging one but with God's strength I shall triumph!
Love xx
Lots of ♥, Cheryl
The world is an ugly place
Wednesday, 27 June 2012
People around me are disappointing me.
I hate it when people push blame around and just roll their eyes at the issues in front of them, cause all that does is make the situation worse and it does nothing to fix it. Don't make stupid excuses, don't try to run away from the issue, just suck it up and deal with it. That's the only way things can get done.
Lots of ♥, Cheryl
this too shall pass
Tuesday, 26 June 2012
It's only 3 days since this term has begun and I already feel defeated by the workload that I'm facing.
Lots of ♥, Cheryl
192
Monday, 25 June 2012
Lots of ♥, Cheryl
bliss
Sunday, 24 June 2012
Lots of ♥, Cheryl
survivor
I'm a fighter, I'm a survivor.
And I will survive this because I'm stronger than this.
Stay strong ryl, you can do this.
Lots of ♥, Cheryl
keeping the memories alive
Wednesday, 20 June 2012
Finally updating this space, realized I should blog more cause it's a way of recording down things that have happened and especially since I have a super terrible memory now, I don't want to not be able to remember all these precious moments.
Lots of ♥, Cheryl
words for thought
Saturday, 16 June 2012
Lots of ♥, Cheryl
only you
Wednesday, 13 June 2012
This is one of those days where I'm reminded of how blessed I am, God has really been faithful in my life in providing for me and so often these blessings are overlooked because at times they may seem so insignificant but when I take time to really look at the big picture of my life, God has really been good to me.
I'm thankful for the skills He has blessed me with, skills that have allowed me to shine in the different areas of my life, be it in the workplace where my parents are so reliant on me for any technical/IT-related things which I have utterly no clue about but God always helps me to resolve the issues at hand or pick up the skills I need quickly to resolve the problems. Be it in the rangers ministry where I've been blessed with so many annual ROTY awards and my BMA/SMA, all these I never thought I would achieve. Be it in church where I've been placed in such a wonderful cell group and been given the opportunity to serve in the children's ministry, be it davids, timothy or barnabas for the past 6 years, all amazing learning opportunities one and all. Be it in school, even with all my last minute mugging I always manage to do relatively well and my NP scholarship and the flooding in of CCA points now, something that I was so worried about in year 1.
Till this day I can never understand how people can have so much faith in me, how they believe in me and my potential, potential that I'm not even sure I have. Even at the airport a few mere a hours ago, short chit chat sessions with the older commanders really encouraged me, I felt bad about not being able to make the trip because they were all looking forward to having me there to lead the ERs but it was really encouraging to know how much they wanted me to come along and how much of a difference my presence would have made on the trip.
At the end of the day, I can only proclaim that all of this is a result of God's goodness and faithfulness in my life, He has truly been good to me and as much as He has blessed me with, I would also like to be able to bless others.
I'm still waiting on God for what's to come and to gain understanding of the plans He has for my life but I know for sure that He has called me to do great things for Him. And though I might be small, God's power certainly knows no limits.
Lots of ♥, Cheryl
horrid
Lots of ♥, Cheryl
entrance
Monday, 11 June 2012
Lots of ♥, Cheryl
purity
Sunday, 10 June 2012
Lots of ♥, Cheryl
stay golden
Saturday, 9 June 2012
Where you belong
I'd go hungry, I'd go black and blue
I'd go crawling down the avenue
Know there's nothing that I wouldn't do
To make you feel my love
To make you feel my love, To make you feel my love
-------------
9 June 2012: your view today #photoadayjune
spent most of the day lazing in the comfort of my bed, with my pillows and thick comforter, using my macbook and catching up on all the shows i've missed.
this is the life.
Lots of ♥, Cheryl
withering
Friday, 8 June 2012
Lots of ♥, Cheryl
crave
Thursday, 7 June 2012
Lots of ♥, Cheryl
island
Wednesday, 6 June 2012
Lots of ♥, Cheryl
take flight
Tuesday, 5 June 2012
Lots of ♥, Cheryl
hues
Monday, 4 June 2012
Lots of ♥, Cheryl
one day
Sunday, 3 June 2012
Lots of ♥, Cheryl
This hollow feeling
Saturday, 2 June 2012
Lots of ♥, Cheryl
enthusiast
Friday, 1 June 2012
Lots of ♥, Cheryl
Adverstisements
nuffnang
Profile
cheryllsw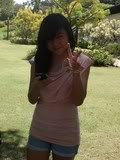 ♥ cheryllimsuwen, 29/11.
msn | facebook | tumblr | twitter | bucketlist | 365project| OOTD| fashion blog|

For beautiful eyes, look for the good in others; for beautiful lips, speak only words of kindness; and for poise, walk with the knowledge that you are never alone.
audrey hepburn



Affiliates

you're on your way

603 603 1/3 2/3

A Guides ASC Adlyn Angie Aqilah Amadea Adeline Aleithia Aubrey Amanda Aloysius Ariel Adalie Allison Amanda Athirah

Brandon Becks Blodwen Boon Hui

Cell blog Charmaine Connect Cherine Chen Teng Cheryl Calista Celeste Casmelin Colin Chun Rong Cara Cheng Ce Chui Shan

Damian Dilys David

Emily Elhannah Ethel

Finn

Guo Zhang Gabriel Glenice Gerald Gina Gloria

Haililly Hui Fang Hui Ling

Izzah n Anna

Jetaime Jun Xuan Justin Jaslyn Jasmine Jesslyn Jin Hong Jing Yi Jia Ning Janice Jassy Jerald Johnathan Jing Fang Jaini Joshua Jing Wen

Kevin Kellyn Kristine Kuan Ting Kelly

Lovel Louisa Liting Leon Lynette

Melvin Magdeline Ming Zhen

Nafeeshah Natalie Nicholas Norman Nichola

Pearl Pei Shi Phoenicia Pei Ling Puay Ying

Qian Ci Quraisha

Rui Ting Rachel Rui ting Ranjini

Sprint Sharon bugger Sarah Shirley Syairah Sheryl Serene Si Rong Si Yun Swastruck Sylvia

Tay Lin Tiffany

Victoria Valerie Venice Vicky

Woei Jiun Woei Chyi Woei Ling Wei Xuan Wei Xin

Xin Lin Xiu Ming Xi De Xiu Hui Xiu Qi

Ying Xin Yoke Kwan Yan Ting Yu Yun Yu Hui Yun Jin Yu Jun Yu Jia

Zariel Zi Yun Zhan Rong Zhi Xiang




Archives

gone with the wind

»March 2007
»April 2007
»May 2007
»June 2007
»July 2007
»August 2007
»September 2007
»October 2007
»November 2007
»December 2007
»January 2008
»February 2008
»March 2008
»April 2008
»May 2008
»June 2008
»July 2008
»August 2008
»September 2008
»October 2008
»November 2008
»December 2008
»January 2009
»February 2009
»March 2009
»April 2009
»May 2009
»June 2009
»July 2009
»August 2009
»September 2009
»October 2009
»November 2009
»December 2009
»January 2010
»February 2010
»March 2010
»April 2010
»May 2010
»June 2010
»July 2010
»August 2010
»September 2010
»October 2010
»November 2010
»December 2010
»January 2011
»February 2011
»March 2011
»April 2011
»May 2011
»June 2011
»July 2011
»August 2011
»September 2011
»October 2011
»November 2011
»December 2011
»January 2012
»February 2012
»March 2012
»April 2012
»May 2012
»June 2012
»July 2012
»August 2012
»September 2012
»October 2012
»December 2012
»January 2013
»February 2013
»March 2013
»April 2013
»May 2013
»June 2013
»July 2013
»August 2013
»September 2013
»October 2013
»November 2013
»January 2014
»November 2014
»December 2015