reasoning
Thursday, 11 August 2011
so much thinking and praying to do once again. this whole issue of knowing where my focus should be at, cutting off the unnecessary things in my life and not spreading myself too thin has been brought up by five different people in the past 2 weeks, and i know that that's God's way of telling me that it's time once again to pray things over. To be honest, i'm perfectly fine with the way my life is now, yes it gets crazy at times and sometimes i find myself so pre-occupied that I hardly have time for myself, it feels like i'm fighting a war but the thing is, when this 'war' ends and i look back and see what has been accomplished, i'll feel that those few cuts and scrapes i got along the way was all worth it. Of course, I can go on living life like that, but after speaking to my church and rangers leaders, I've come to realize that by piling so much responsibility upon myself, i'll eventually crash and burn.
Learning to say 'no' is one of the things that i've got to learn. I always say yes to people whenever they require me to do something, as long as it's within my capability and i have the resources/time to spare, i'll always agree to it without second thought. However, what Jonathan said to me last sat really spoke to me, he told me that people aren't going to stop asking me to help out, people want me around because they have the confidence that things will get done and that it will be done well when I'm around and as long as this fact remains, people are always going to be coming up to me to involve me in an event or to want me to take up more duties/roles, it's never going to stop and it's alright for me to say no because I need to do what's best for myself at times and I can't keep accepting these involvements cause i'll be wearing myself out. God wants me to be a good servant and at times (in my case) it means taking time off to recharge so that I can burst forth once again to give Him my best.
So much praying to do.
A part of me started wondering if i made the right decision last december when i decided on not making a final decision. A part of me feels that if I had made that decision back then, I probably wouldn't be so torn between having to make all these decisions now. oh well, what's done has already been done right?
Lots of ♥, Cheryl
Adverstisements
nuffnang
Profile
cheryllsw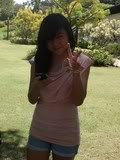 ♥ cheryllimsuwen, 29/11.
msn | facebook | tumblr | twitter | bucketlist | 365project| OOTD| fashion blog|

For beautiful eyes, look for the good in others; for beautiful lips, speak only words of kindness; and for poise, walk with the knowledge that you are never alone.
audrey hepburn



Affiliates

you're on your way

603 603 1/3 2/3

A Guides ASC Adlyn Angie Aqilah Amadea Adeline Aleithia Aubrey Amanda Aloysius Ariel Adalie Allison Amanda Athirah

Brandon Becks Blodwen Boon Hui

Cell blog Charmaine Connect Cherine Chen Teng Cheryl Calista Celeste Casmelin Colin Chun Rong Cara Cheng Ce Chui Shan

Damian Dilys David

Emily Elhannah Ethel

Finn

Guo Zhang Gabriel Glenice Gerald Gina Gloria

Haililly Hui Fang Hui Ling

Izzah n Anna

Jetaime Jun Xuan Justin Jaslyn Jasmine Jesslyn Jin Hong Jing Yi Jia Ning Janice Jassy Jerald Johnathan Jing Fang Jaini Joshua Jing Wen

Kevin Kellyn Kristine Kuan Ting Kelly

Lovel Louisa Liting Leon Lynette

Melvin Magdeline Ming Zhen

Nafeeshah Natalie Nicholas Norman Nichola

Pearl Pei Shi Phoenicia Pei Ling Puay Ying

Qian Ci Quraisha

Rui Ting Rachel Rui ting Ranjini

Sprint Sharon bugger Sarah Shirley Syairah Sheryl Serene Si Rong Si Yun Swastruck Sylvia

Tay Lin Tiffany

Victoria Valerie Venice Vicky

Woei Jiun Woei Chyi Woei Ling Wei Xuan Wei Xin

Xin Lin Xiu Ming Xi De Xiu Hui Xiu Qi

Ying Xin Yoke Kwan Yan Ting Yu Yun Yu Hui Yun Jin Yu Jun Yu Jia

Zariel Zi Yun Zhan Rong Zhi Xiang




Archives

gone with the wind

»March 2007
»April 2007
»May 2007
»June 2007
»July 2007
»August 2007
»September 2007
»October 2007
»November 2007
»December 2007
»January 2008
»February 2008
»March 2008
»April 2008
»May 2008
»June 2008
»July 2008
»August 2008
»September 2008
»October 2008
»November 2008
»December 2008
»January 2009
»February 2009
»March 2009
»April 2009
»May 2009
»June 2009
»July 2009
»August 2009
»September 2009
»October 2009
»November 2009
»December 2009
»January 2010
»February 2010
»March 2010
»April 2010
»May 2010
»June 2010
»July 2010
»August 2010
»September 2010
»October 2010
»November 2010
»December 2010
»January 2011
»February 2011
»March 2011
»April 2011
»May 2011
»June 2011
»July 2011
»August 2011
»September 2011
»October 2011
»November 2011
»December 2011
»January 2012
»February 2012
»March 2012
»April 2012
»May 2012
»June 2012
»July 2012
»August 2012
»September 2012
»October 2012
»December 2012
»January 2013
»February 2013
»March 2013
»April 2013
»May 2013
»June 2013
»July 2013
»August 2013
»September 2013
»October 2013
»November 2013
»January 2014
»November 2014
»December 2015